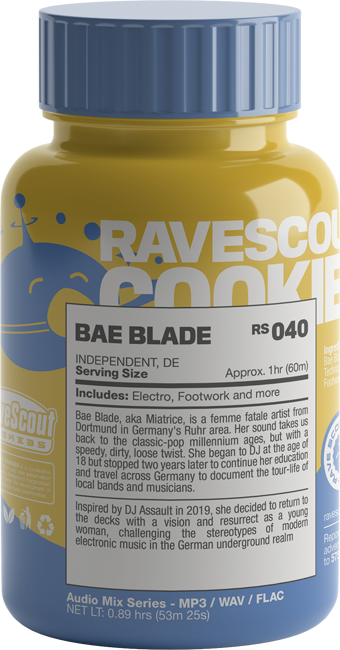 INDEPENDENT, DE
---
Bae Blade, aka Miatrice,
is a femme fatale artist from
Dortmund in Germany's Ruhr area.
Her sound takes us back to the
classic-pop millennium ages, but with a speedy, dirty, loose twist.
She began to DJ at the age of 18 but stopped
two years later to
continue her education and travel across Germany to document the tour-life
of local bands and musicians.
Inspired by DJ Assault in 2019, she decided to return
to the decks with a vision and resurrect as a young woman,
challenging the stereotypes of modern electronic music
in the German underground realm.