ABOUT ︎ ABOUT ︎ ABOUT ︎ ABOUT ︎ ABOUT ︎ ABOUT ︎ ABOUT ︎ ABOUT ︎ ABOUT ︎ ABOUT ︎ ABOUT ︎ ABOUT ︎ ABOUT ︎ ABOUT ︎ ABOUT ︎ ABOUT ︎
---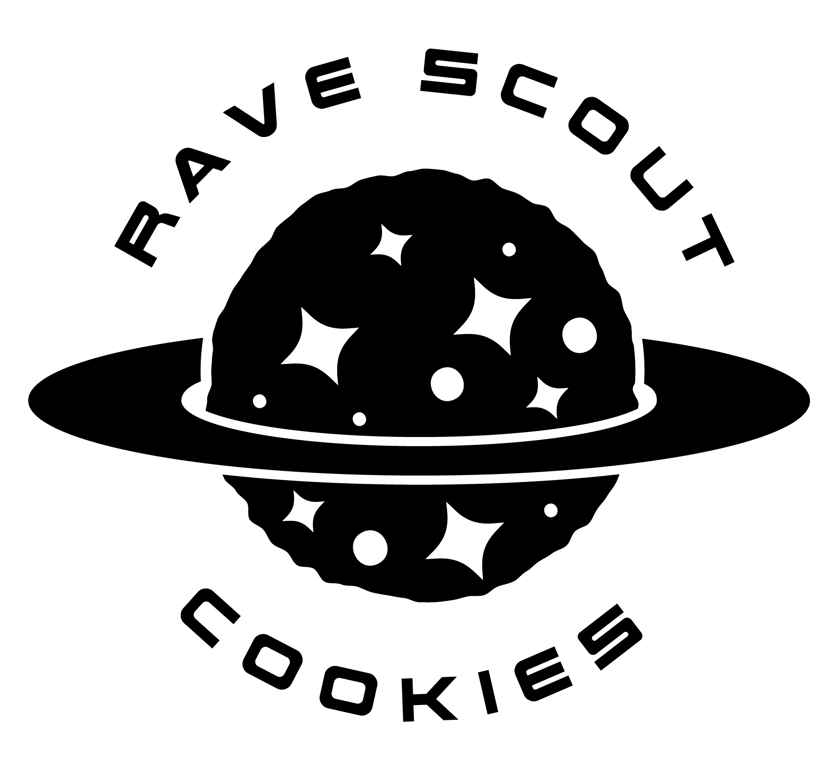 Rave Scout Cookies® is a co-creative multimedia platform and rave sustainability project devoted to championing marginalized talents, preserving the socio-conscious roots of underground dance music, and fostering of safe(r) space(s) in the electronic music industry.
OUR INSPIRATION
---
Rave Scout's early development was poetically inspired by the African-American Boy Scout Movement, which emerged one year after the formation of one of today's most mainstream organization, the Boy Scouts of America.

The Boy Scouts of America was founded in 1910 and catered solely to white youth, excluding Black Scouts as well as other minorities such as immigrants, disabled children, and children from low-income rural communities. In response to the racial and social discrimination, the first African-American Boy Scout Troop was formed the following year, salvaging its vigorous code of ethics by turning the opposing organization on its head.
OUR NATIVITY
---
Rave Scout Cookies® was founded with the goal of launching socio-cultural initiatives that encourage the development of marginalized talents while also preserving the dance floor politics that gave rise to electronic dance music.

Our mission is to disrupt and diversify the nightlife industry by supporting People of Color and LGBTQ+ artists, creating immersive experiences on radically expressive dance floors, and providing an adequately curated safe space for the marginalized community.
Co-creative Multimedia Platform & Rave

sustainability

Project

---
In the early 1990s, technology industry leaders and pioneers promised the human race a better world and a brighter future, with assertions of technological advances advancing humanity, reducing poverty, and curing diseases. Our world has advanced rapidly in terms of technology, but those who set out to create a new future of equal humanism have also lost sight of their original goals.

In an ironic twist, our revolutionary digital future has produced a modern civilization that disregards humanity, building institutions to support neoliberal capitalist ideals which solely enrich individuals who are born with the privilege of a promising future. The scale and age in which we now live has an impact on our connection to our innate qualities, separating us from our higher self and ability for empathy.
Rave Scout Cookies® was founded with the intention of integrating technology and socio-cultural initiatives in order to foster the development of marginalized talents while also sustaining the sociopolitical activism of the origins of dance music. We embrace a role in maintaining and fostering safer spaces. Our roots can be traced back to a common goal: to build a platform that better connects our community, allowing us to empower and elevate one another to further our ambitions collectively.



to be rave scout®, one must be inclusive of all inhabitants of our realm - regardless of one's ethnic background, social status, disabilities, gender, or sexuality. We are a collective of ravers who want to support and propel each other forward.
TALENT SCOUT
---
Rave Scout's™ longest-running initiative, which began with its conception, has been to establish a networking software program that focuses on delivering equity and an opportunity for recognition to under-represented and undiscovered marginalized talents, collectives, and communities. The membership-based networking program would benefit underrepresented talent in any function or area of expertise in the dance music industry.

The goal of the networking app is to contribute to the long-term viability of our local and global music scenes and industries by acting as a facilitator between marginalized artists and connecting them with the appropriate mentor, agent, promoter, consultant, label, venue, and or festival in order to provide everyone in the industry with vast and equal potential and equity. We're looking for a variety of investors to assist us bring our vision to life, including professionals to help us with resources, consultancy, and funding.
INDUSTRY TRAINING PROGRAM
---
Rave Scout™ Industry Training
is a series of interconnected training courses developed by Rave Scout Cookies™ with the intention of boosting cultural equity and social responsibility in the dance music industry whilst also minimizing harm in dance music communities. In a similar vein, we plan to use the training courses to identify and address challenges confronting the dance music industry and its communities such as racism, lack of diversity and inclusion and microaggression.

We believe that pursuing knowledge can lead to cultural awareness; that dialogue is valuable in and of itself; and that putting that understanding into action has a rippling effect and impact on everyone, including ourselves. Rave Scout™ now provides bespoke training programs and courses for collectives, platforms, agencies, and music festivals until all courses are made available to the general public.

---
Founder &
Creative Director
---
Salman Jaberi

is a

Bahraini-born

cultural Experiential producer and

creative media specialist

based in

New York City

. Growing up, Salman's overall identity and cult-like, peculiar upbringing in the Middle East triggered him to feel isolated and alienated from the mainstream, or even from what he deemed to be his community. This propelled him to seek refuge in

debris-filled rave warehouses

, laying the groundwork for his chameleon-like acumen and distinct rave-view, both of which are deeply ingrained in the platform, which, despite its 2019 launch, has been shaping and molding its footprint since Salman's rave journey began when he moved to London for college at the age of 16.
---
PERIODICAL CONTRIBUTORS
---
︎︎︎ Web Development & art direction
︎︎︎ Rave Scout Handbook Issue #001 Illustrator
︎︎︎ Rave Scout Handbook Issue #001 Head Editor