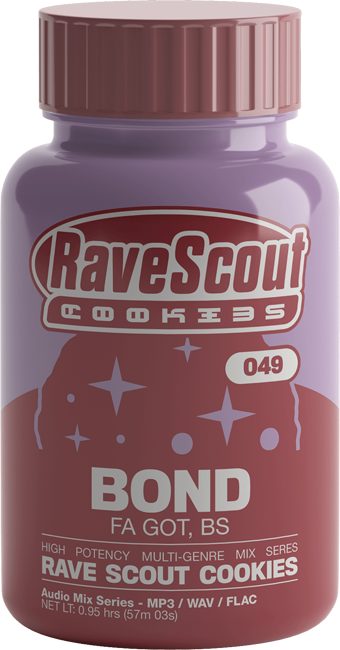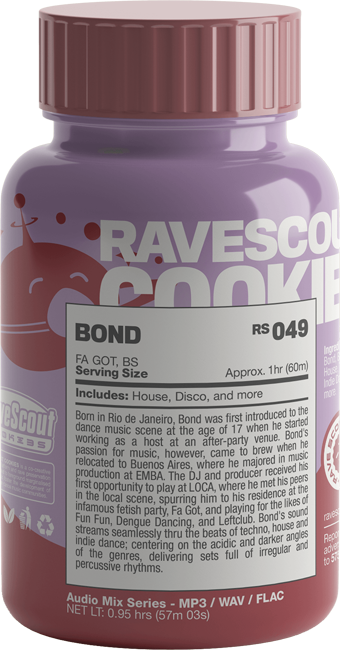 FA GOT, BS

︎ ︎ ︎ ︎ ︎
---
Born in
Rio de Janeiro,
Bond
was first introduced to the dance music scene at the age of 17 when he started working as a host at an after-party venue. Bond's passion for music, however, came to brew when he relocated to
Buenos Aires,
where he majored in music production at EMBA.
The DJ and producer received his first opportunity to play at
LOCA,
where he met his peers in the local scene, spurring him to his residence at the infamous fetish party,
Fa Got,
and playing for the likes of
Fun Fun, Dengue Dancing,
and
Leftclub.
Bond's sound streams seamlessly thru the beats of techno, house and indie dance; centering on the acidic and darker angles of the genres, delivering sets full of irregular and percussive rhythms.