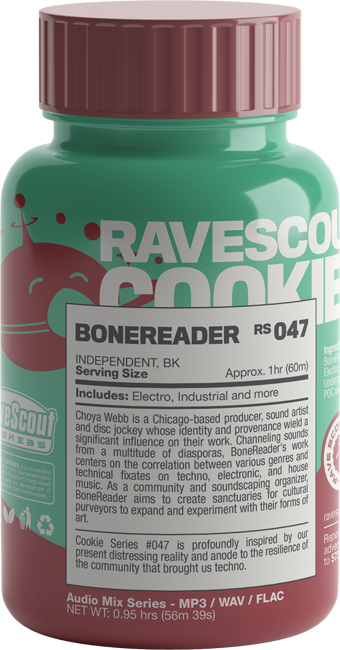 INDEPENDENT, BK


︎ ︎ ︎ ︎ ︎
---
Choya Webb is a Chicago-based producer, sound artist and disc jockey whose identity and provenance wield a significant influence on their work. Channeling sounds from a multitude of diasporas, BoneReader's work centers on the correlation between various genres and technical fixates on techno, electronic, and house music.

As a community and soundscaping organizer, BoneReader aims to create sanctuaries for cultural purveyors to expand and experiment with their forms of art.

Cookie Series #047 is profoundly inspired by our present distressing reality and anode to the resilience of the community that brought us techno.