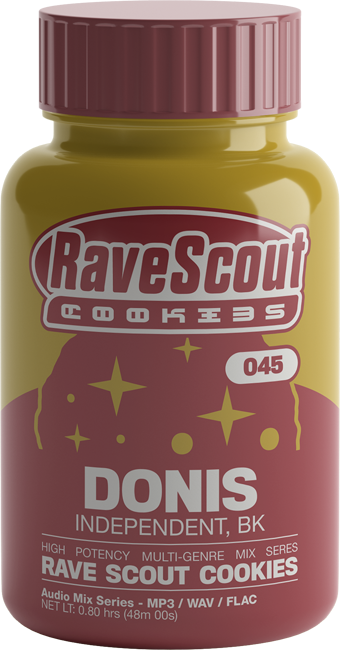 INDEPENDENT, BK
---
DONIS
pronounced (DAH-NIS) is an Afro Dominican NB DJ/Producer born and raised in
New York.
Their style is rooted in New York's soulful roots, playing parties like
Soul In The Horn
and
Uptown Vinyl Supreme.
They found their way into the Brooklyn rave scene through the rise of
Half Moon,
a renowned radio station in Brooklyn, playing at raves like
Technofeminism
and
Hardcorset.
In 2020 they released tracks on two critically acclaimed compilations, Coloring Lessons Volume #
1
by
Coloring Lessons Records
and HOA010 by
Haus of Altr
.
DONIS takes us aboard the
Cookie Series #045
for an upbeat, soulful flight bound to make you hump and pump.