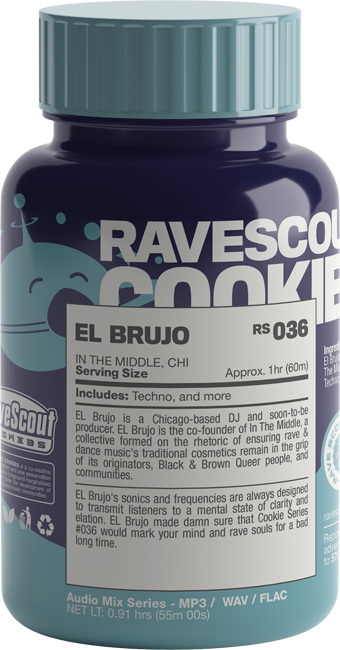 IN THE MIDDLE, CHI
---
EL Brujo
is a
Chicago-based
DJ and soon-to-be producer.
EL Brujo is the co-founder of
In The Middle
, a collective formed on the rhetoric of ensuring rave & dance music's traditional cosmetics remain in the grip of its originators, Black & Brown Queer people, and communities. EL Brujo's sonics and frequencies are always designed to
transmit listeners to a mental state of clarity
and elation.
EL Brujo made damn sure that
Cookie Series #036
would mark your mind and rave souls for a bad long time.