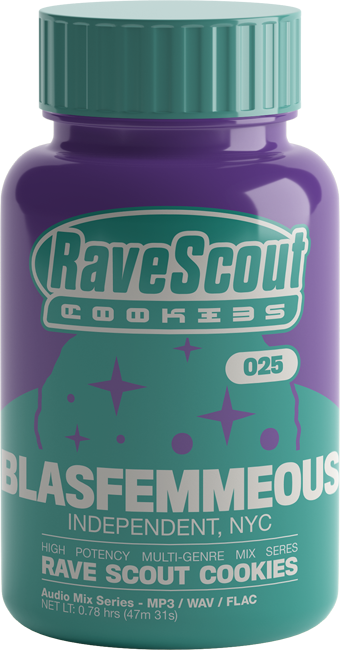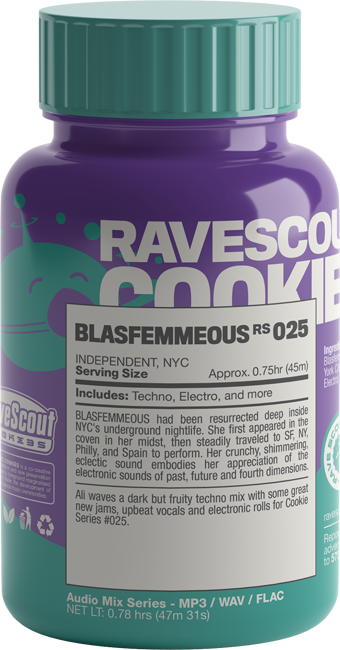 INDEPENDENT, NYC
---
BLASFEMMEOUS
had been resurrected deep inside
NYC
's underground nightlife. She first appeared in the coven in her midst, then steadily traveled to SF, NY, Philly, and Spain to perform.
Her crunchy, shimmering, eclectic sound embodies her appreciation of the
electronic sounds of past, future and fourth dimensions.
Ali
waves a dark but fruity techno mix with some great new jams, upbeat vocals and electronic rolls for
Cookie Series #025.