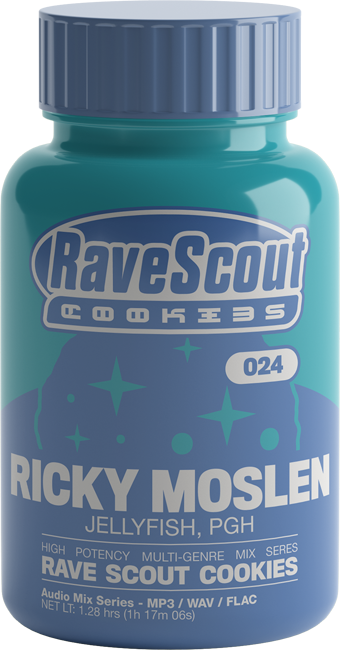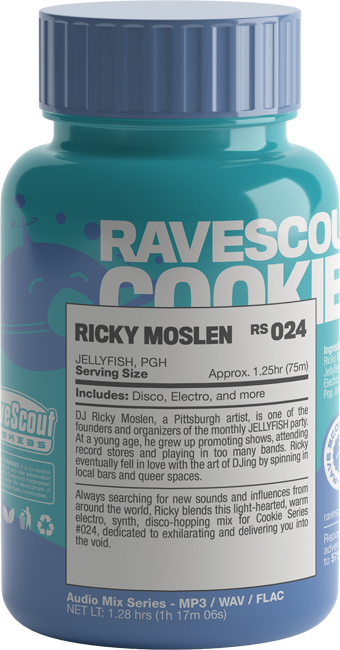 JELLYFISH, PGH
---
DJ
Ricky Moslen
, a
Pittsburgh
artist, is one of the founders and organizers of the monthly
JELLYFISH
party.
At a young age, he grew up promoting shows, attending record stores and playing in too many bands. Ricky eventually fell in love with the art of DJing by spinning in local bars and queer spaces.
Always searching for new sounds and influences from around the world, Ricky blends this light-hearted, warm electro, synth, disco-hopping mix for
Cookie Series #024
, dedicated to exhilarating and delivering you into the void.