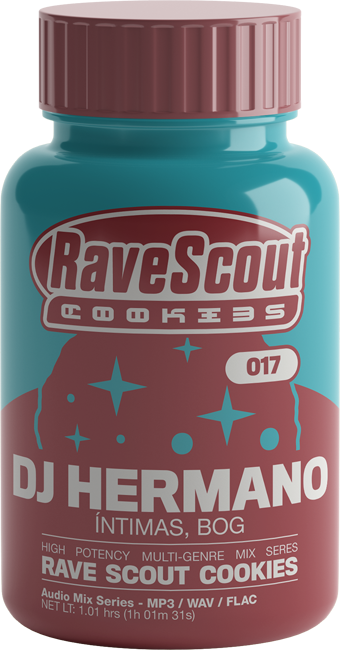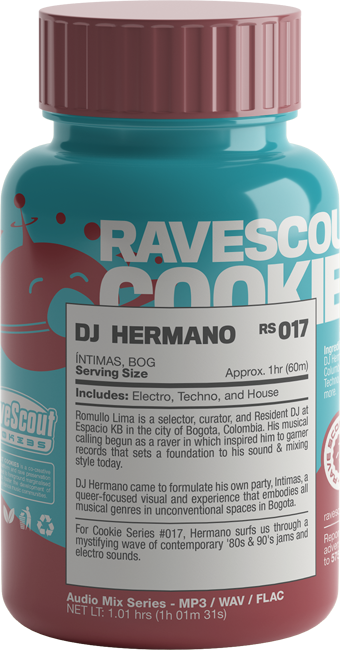 ÍNTIMAS, BOG
---
Romullo Lima
is a selector, curator, and Resident DJ at
Espacio KB
in the city of
Bogota, Colombia.
His musical calling begun as a raver in which inspired him to garner records that sets a foundation to his sound & mixing style today.
DJ Hermano
came to formulate his own party,
Intimas
, a queer-focused visual and experience that embodies all musical genres in unconventional spaces in Bogota.
For
Cookie Series #017,
Hermano surfs us through a mystifying wave of contemporary '80s & 90's jams and electro sounds.