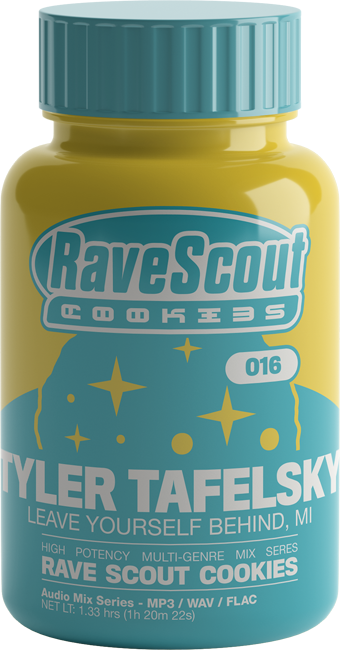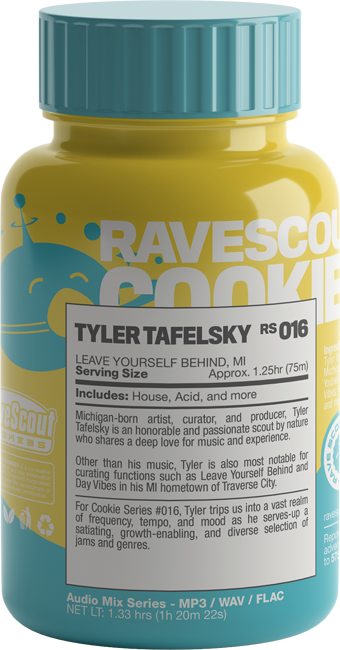 LEAVE YOURSELF BEHIND, MI
---
Michigan-born
artist, curator, and producer,
Tyler Tafelsky
is an honorable and passionate scout by nature who shares a deep love for music and experience.
Other than his music, Tyler is also most notable for curating functions such as
Leave Yourself Behind
and
Day Vibes
in his MI hometown of
Traverse City
.
For
Cookie Series #016
, Tyler trips us into a vast realm of frequency, tempo, and mood as he serves-up a satiating, growth-enabling, and diverse selection of jams and genres
.