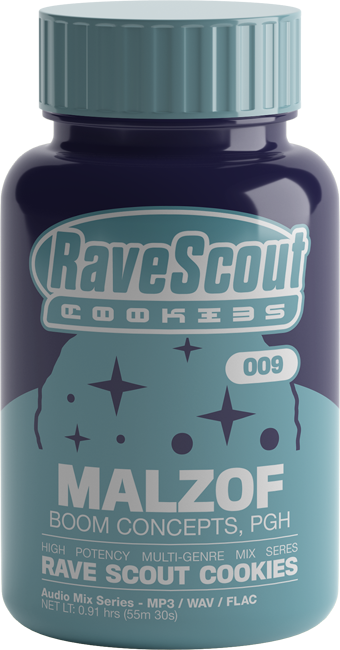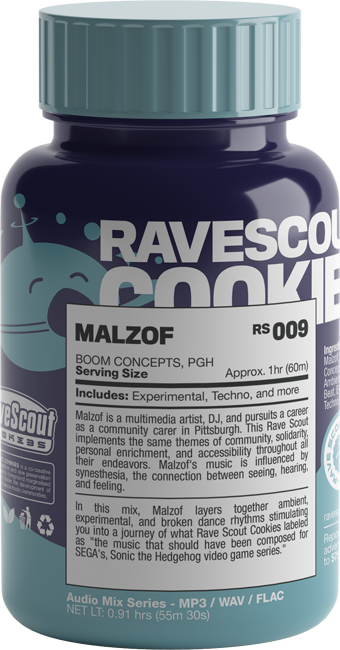 BOOM Concepts, PGH
---
Malzof
is a multimedia artist, DJ, and pursuits a career as a community carer in
Pittsburgh
.
This Rave Scout implements the same themes of community, solidarity, personal enrichment, and accessibility throughout all their endeavors. Malzof's music is
influenced by synesthesia
, the connection between seeing, hearing, and feeling.
In this mix
, Malzof layers together ambient, experimental, and broken dance rhythms stimulating you into a journey of what Rave Scout Cookies labeled as "the music that should have been composed for SEGA's, Sonic the Hedgehog video game series."