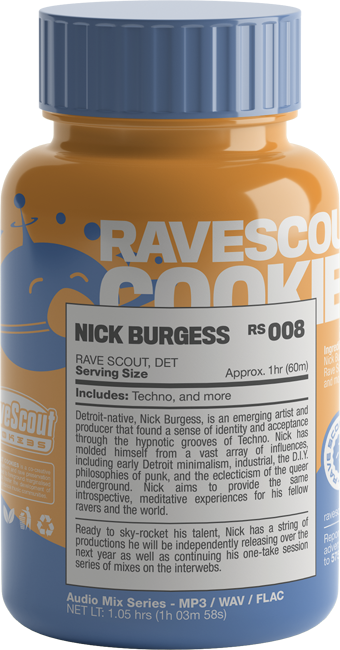 RAVE SCOUT, DET
---
Detroit-native, Nick Burgess, i
s an emerging artist and producer that found a sense of identity and acceptance through the hypnotic grooves of Techno.
Nick has molded himself from a vast array of influences, including early
Detroit minimalism
, industrial, the D.I.Y. philosophies of punk, and the eclecticism of the queer underground. Nick aims to provide the same introspective, meditative experiences for his fellow ravers and the world.
Ready to sky-rocket his talent, Nick has a string of productions he will be independently releasing over the next year as well as continuing his one-take session series of mixes on the interwebs.