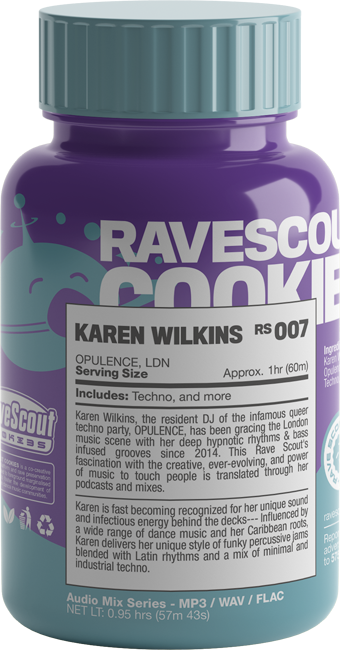 OPULENCE, LDN
---
Karen Wilkins
, the resident DJ of the infamous queer techno party,
OPULENCE
, has been gracing the London music scene with her deep hypnotic rhythms & bass infused grooves since 2014.
This Rave Scout's fascination with the creative, ever-evolving, and power of music to touch people is translated through her podcasts and mixes. Karen is fast becoming recognized for her
unique sound
and
infectious energy
behind the decks--- Influenced by a wide range of dance music and her Caribbean roots, Karen delivers her unique style of funky percussive jams blended with Latin rhythms and a mix of minimal and industrial techno.