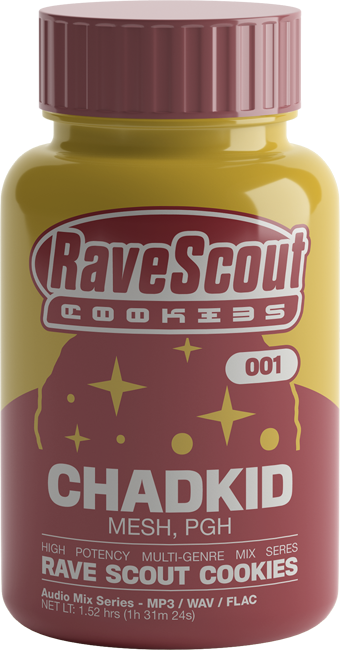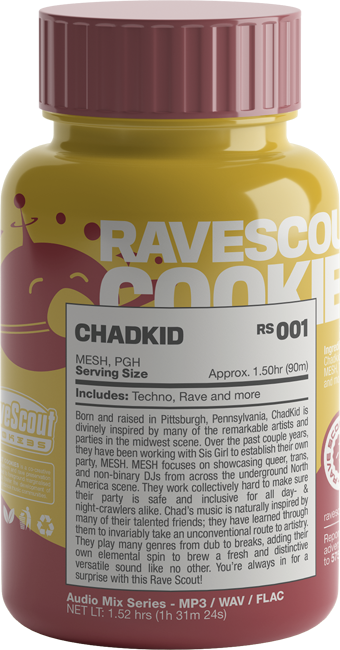 MESH, PGH
---
Born and raised in
Pittsburgh, Pennsylvania
––
ChadKid
is divinely inspired by many of the remarkable artists and parties in the
midwest scene
. Over the past couple years, they have been working with
Sis Girl
to establish their rave event series,
MESH
.
MESH
focuses on showcasing queer, trans, and non-binary DJs from across North America underground; they make a concerted effort to keep their party safe and inclusive for all ravers. Chad's music is
naturally influenced
by many of their talented friends, and as a result, they've learned to always approach their art form unconventionally.
Chadkid fuses a variety of genres, from
dub to breaks
, while also blending their own
midwestern flavor
, culminating in a unique and fresh melodic hour for our
first mix of the Cookie Series
.