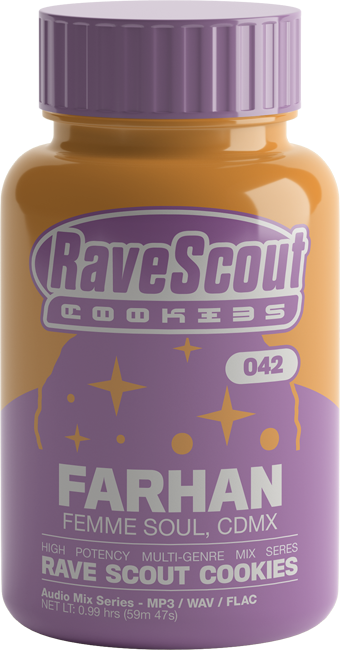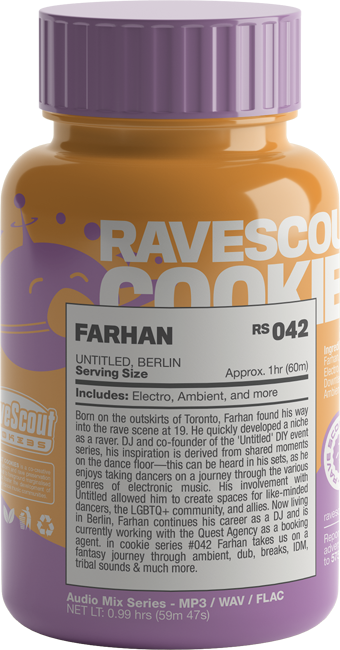 UNTITLED, BE
---
---
Born on the outskirts of
Toronto, Farhan
found his way into the rave scene at 19. He quickly developed a niche as a raver. DJ and co-founder of the
'Untitled' DIY
event series, his inspiration is derived from shared moments on the dance floor—this can be heard in his sets, as he enjoys taking dancers on a
journey
through the various genres of electronic music.
His involvement with
Untitled
allowed him to create spaces for like-minded dancers, the LGBTQ+ community, and allies. Now living in
Berlin, Farhan
continues his career as a DJ and is currently working with the
Quest Agency
as a booking agent.
In
cookie series #042
Farhan takes us on a fantasy journey through
ambient, dub, breaks, IDM, tribal sounds & much more.
---